Moderator: Gomer
Disciple of Shaft
Posts: 564
Joined: Sat Oct 06, 2001 6:25 pm
Location: USA
Contact:
I dont know if you guys have one out in AV, so I figured Id do a quick little write up on it. Basically its this fresh mexican food restaurant that they have in malls and what not. Small place, quick turn around. They have lots of grilled meats (chicken, steak, fish) and the regular mexican cuisine. Its generally around $6-$12 depending on what you get. I normally get a burrito which is pretty good. I get it with mixed meat (both steak and chicken), rice, cheese, and thassit. i get a bunch of the super hot sauce that they have there and go to town. Its definitely some good eating. Highly recommended. They also have something called Enchilado style where they put enchilada sauce and cheese on the burrito. Its damn tasty. Highly recommended. Then again, they probably have like 5 of these up there and you all have been to them a bunch. Good food...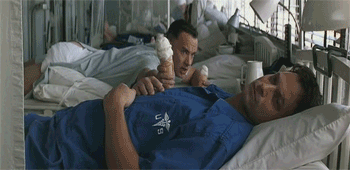 ---
---
---
Yeah I have been there a few times. It's not bad, pretty good sometimes. The biggest reason I don't go there is that I really am not in the mood for Mexican food that often, and if I am, it seems I am never on that side of town and do the Taco Bell/Del Taco thing. But yeah, all things considered, it's pretty good.
"if you can't spot the sucker in your first thirty minutes at the table, then YOU are the sucker" - Rounders
---
Disciple of Shaft
Posts: 564
Joined: Sat Oct 06, 2001 6:25 pm
Location: USA
Contact:
---